Take Your Laundromat to the Max Level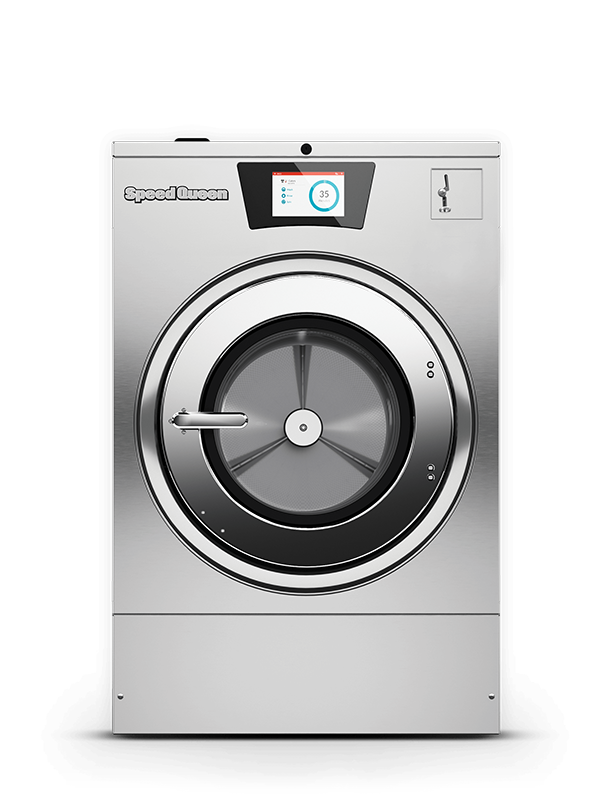 Competitive Financing to Stay Competitive
6% and 6 months interest only payments.*
If years of use have taken a toll on your laundromat equipment, it's time for a change. Peel back maintenance and high energy costs with a retool that will reinvigorate your business and customer loyalty.
Level up with Speed Queen.
Leveling up starts with a laundromat filled with premium equipment. And Speed Queen defines premium with the most durable equipment and the best controls in the industry.
Speed Queen commercial washers and dryers are designed to reveal:
Greater profits
Greater return on investment
Greater satisfaction
Are you Ready to Level Up?
Take the first step to reveal a laundromat that draws in customers, increases profits and is a joy to own.
Get in Touch with your Success Story
Speed Queen® has leveled up the laundry game and your bottom line with Quantum® Touch controls. These easy-to-use advanced controls provide an experience like none other—for you and your customers. Reveal your future with:
Cycle Modifiers
Motivate customers to level up their wash options (and watch your revenue grow).
Time-of-Day Pricing
Get the flexibility to adjust pricing on the days and times when your store is busiest.
Flexible Payment Options
Offer the payment options your customers prefer—coins, cards, cash or mobile pay through the Speed Queen app.
Eye-Catching Prompts
These clear descriptions give customers a reason to say yes to premium wash options. More yeses mean greater customer loyalty and higher profits.
Lower Utility Costs
Bottom line: New commercial laundromat equipment is more energy efficient. And ours offers better water extraction, cutting down on dry times and your monthly bills.
Next Level Tech for Greater ROI
Take your business to a greater level of efficiency and profitability with Speed Queen Insights. With this easy-to-use technology, you can monitor your laundromat from anywhere. And data that used to take hours to assemble is now available at your fingertips. Using that information to level up your revenue and customer experience is made easier with Insights.
REPLACEMENT PROMOTION
*WSJ Prime + 2.00% (Prime Rate Floor of 3.75%) (Current rate is 6%)
6 months interest only payments
Application deadline of 6/30/2022
Funding deadline of 9/30/2022
No prepayment penalty
No security deposits