Speed Queen® Insights
Control all of your laundromats from a single website. Attract and retain more customers with mobile payment. Powered by Speed Queen.
Business Made Effortless.
Speed Queen Insights opens up new worlds of efficiency and profitability for laundromat owners. Whether you have one store or 50, Speed Queen Insights connects you to every aspect of your business and gives you the tools to attract and retain more customers.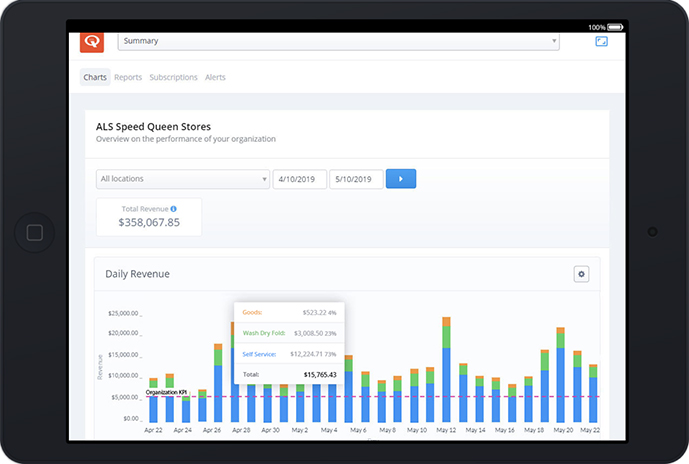 Speed Queen® InsightsGrow Beyond with Speed Queen
The Speed Queen Insights Technology Suite changes the way you'll run your laundry business. Access all of your business data—financial, operational, customer, service, machine and maintenance—in a single 360-degree view, enabling you to make informed decisions and grow beyond what you previously thought possible.
See what our suite of products can do for you.
Explore our suite of products.
Speed Queen Insights is available in tiered packages that can expand as your business grows.
See our Comparison Chart for details.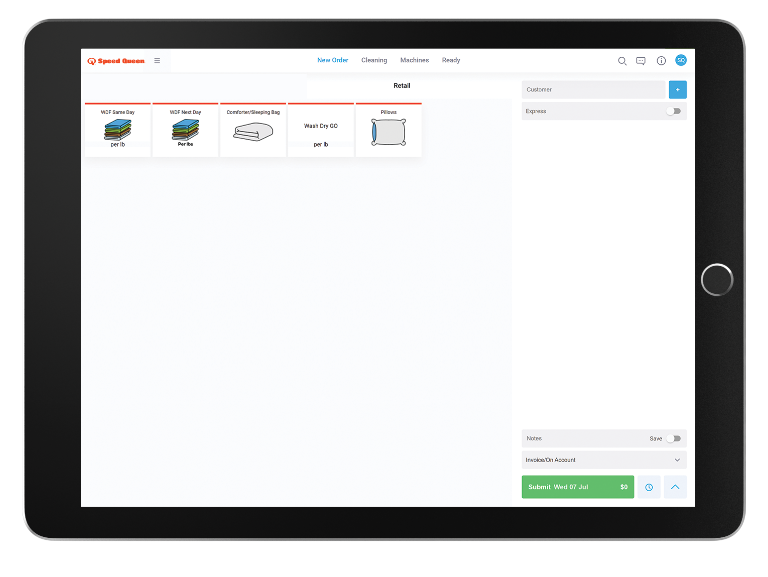 Seamless sales data integration
Give yourself an easy way to see sales data in one central place. We've partnered with CleanCloud® to offer a POS system for your laundromat. The best feature? Your sales data seamlessly integrates with Speed Queen Insights and will be shown in the Owner Dashboard. Start a free trial today. Your all-in-one sales solution, delivered.
See What People Are Saying
I have it in my new store.
What I like best so far is the Wash Alert. With Insights in about an hour I was able to set up in store Digital marketing slides and a view to the real time status of all the machines in the store. If you have ever used MS Powerpoint it is similar in that you can create digital slides or use the ones provided by SQ. Then upload them in the order that you want, time each slide to how many seconds you want them to appear and then you are all set.
Michael Nemetz, Spin Cycle Laundry Lounge
It's easy to use.
The customers that use it love it. I can say for myself I'm new to this also and it is very easy for me to adjust things that I need to. I like the fact that the money is directly deposited into the bank on a daily basis.
Barbara Abrams, Cleanwave Laundry
Better management from measuring insights
Speed Queen Insights has everything I was looking for. I can see my revenue, what machines are running, any machine maintenance issues we may have. It's just a great all-in-one software.
Sharon Brinks, The Laundry Station
Receiving real-time data
If someone has a problem, I can restart the machine, shut the machine off or reprogram the machine from my living room.
Mike Boisture, South Hill Laundry
Download our Technology Suite Brochure
See Speed Queen Insights in action — request a demo
Let us know how we can help.