Speed Queen Owner Dashboard
Stay Connected With Your Business
Take your business to new levels of efficiency and profitability with advanced analytics and customer data with the Speed Queen Insights Owner Dashboard – the heart of the Speed Queen Insights platform. The Owner Dashboard is home to all of your business management tools and can be easily expanded as your business grows. Access real time revenue, change prices, control machines, accept mobile payments and much more. When you want to run your vended laundromat business your way, Speed Queen Insights can help.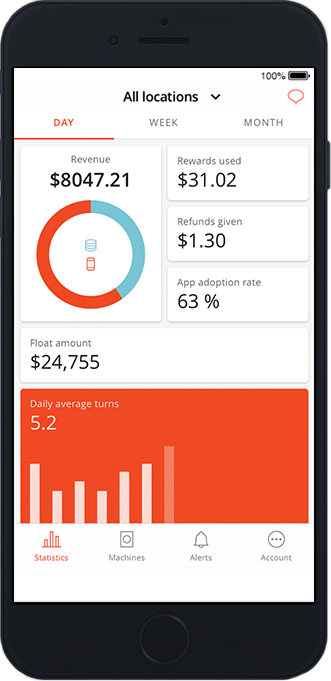 Speed Queen® InsightsRunning Your Business Has Never Been Simpler
Speed Queen Insights lets you run all of your laundromats from anywhere using an intuitive website.
Single-source data and analytics for all machines and laundromats
Easily track and optimize financial and operational performance
Factory-supported, with little to no downtime and no software to maintain
Plus, thanks to our partnership with CleanCloud®, your point-of-sale data integrates seamlessly with the Speed Queen Insights dashboard. Get a free trial today.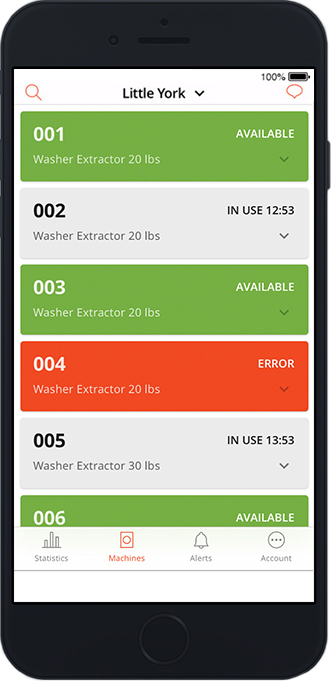 Speed Queen® InsightsMake Better Decisions with Better Data
Speed Queen Insights' single-site solution gives you the tools to manage all of your laundromats more efficiently and profitably. Know which machines are busiest, adjust pricing and set goals to maximize profits.
It's business made effortless.
The Speed Queen Insights Owner Dashboard runs on a browser from your laptop or use the Speed Queen Insights app to access key information remotely.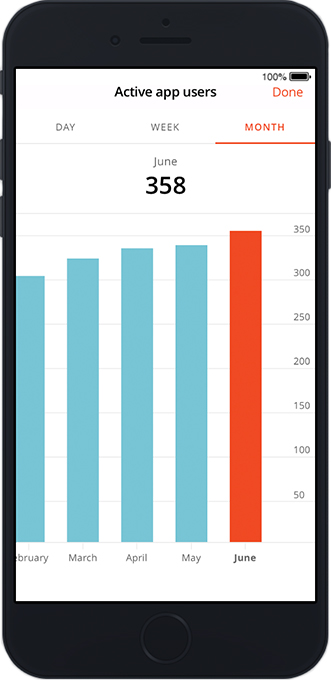 Speed Queen® InsightsFocus on Running Your Business
The Speed Queen Customer App makes operations more convenient for you, too. You will:
Save time and have less hassle by collecting less coins with more payment options.
Increase store loyalty and encourage repeat business with Speed Queen Rewards.
You'll also know how often each customer visits, which machines they use and how they pay. You can use that information to increase your revenue through stronger customer relationships and a more rewarding experience.
Pro Tip
Engage with your Speed Queen Customer App customers like never before with the Customer Relationship Management system.
The Owner Dashboard is included in the Networking, Payment and Payment Plus CRM packages.
See our Comparison Chart for details.
Download our Owner Dashboard Brochure
See how Speed Queen works in the real world—in real time
Let us know how we can help.